Quick, get behind that onion! Can't you see he's shooting at you? You see, this is no game here, you fight to eat, you fight for the last okonomiyaki on earth. With The Last Okonomiyaki Island, you become a lost survivor, projected on an island surrounded by water. But you're not alone. There's another survivor, and the ingredients : green onions, red ginger and dark sauce. Each of them, thanks to papertronics technology, is recognised, as a gameplay element.
Hide beside some bullet proof onion, glide through cut ginger, spread bullets all around you and force your enemy to jump in the water. The last Okonomiyaki Island is no laughing matter, and this last Okonomiyaki will be yours!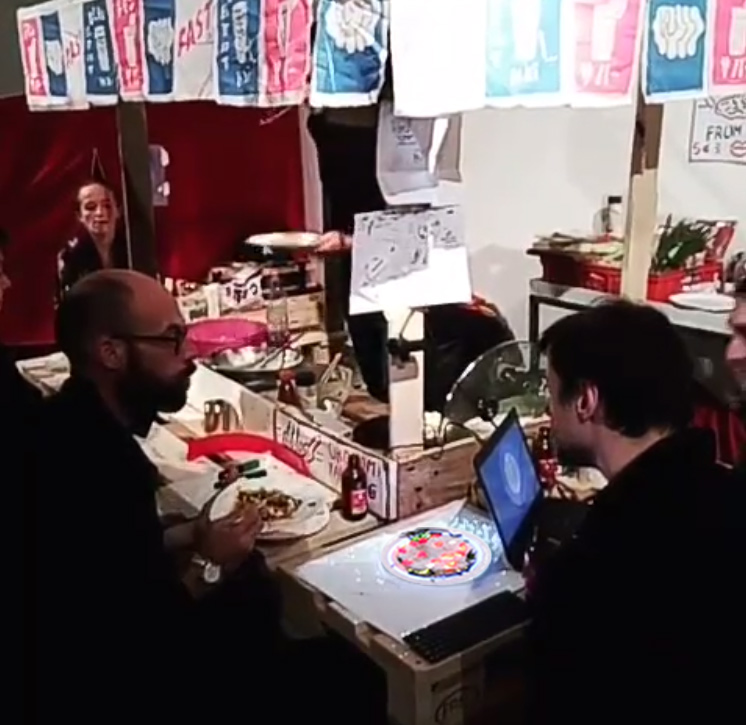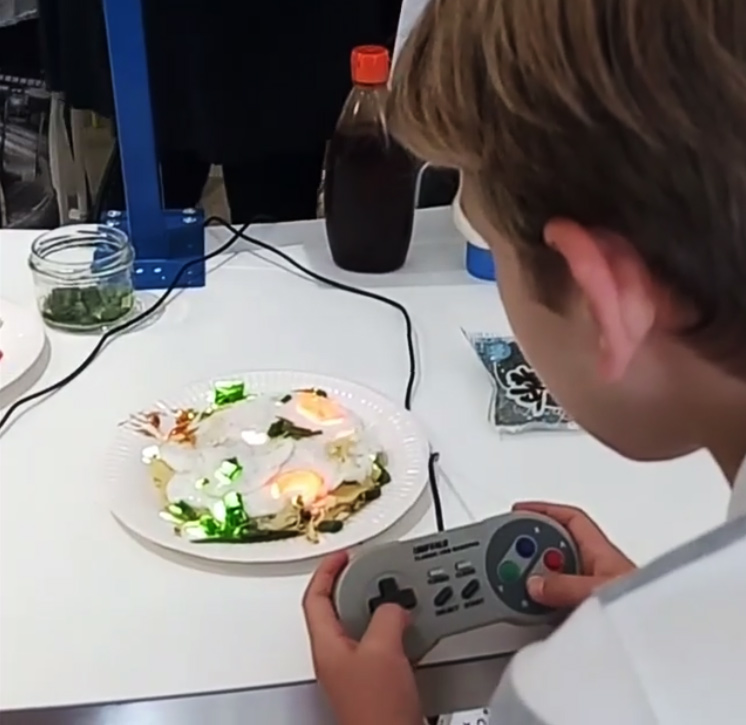 .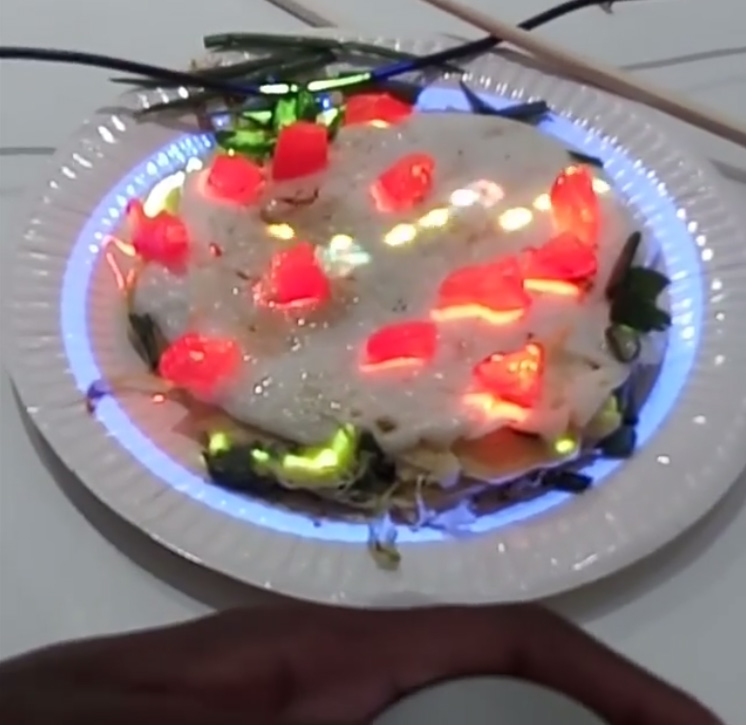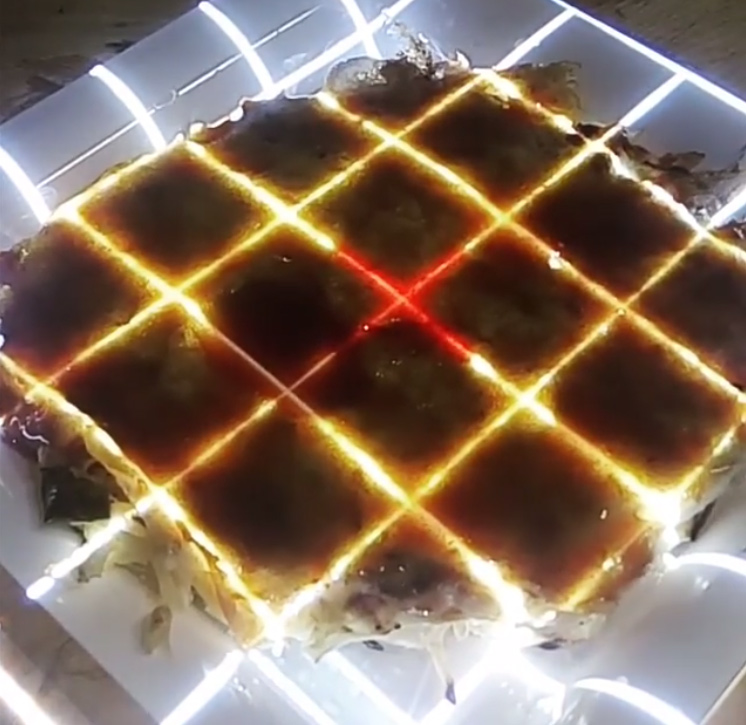 Here's The Last Okonomiyaki Island's first experiments at NRW Formum in Dusseldorf with Eniarof team. The project has also been shown at Nantes Food Forum in 2017. Perfectly it comes with our Stand "Chienpo Okonomiyaki" for a totaly immersive experience. Food and games mixed in a totally new and particulary social experience. This is cutting edge research on food interaction, the project is still experimental, but don't hesitate to invite us, it helps improving it each time !
- - - - - - - - - - - - - -
>> Last News about the project ! <<
Last news about #TheLastOkonomiyakiIsland on instagram
- - - - - - - - - - - - - -