Right from the start, the PTX (Papertronics!) kit was meant to be a turnkey solution, simple and easy to transport, while packing the same paper-based interaction magic that Papertronics is famous for!
Still a prototype, the kit allows already people from around the globe to play with our magical technology. Either creating (game, new tangible interactions...) or playing classic PTX games such as MicroGameFactory or FlipFamily (adaptation of Flippaper, people's choice award TIFF 2016).
At home or at school, it is a wonderful tool for teaching/learning about drawing, game-design, storytelling, digital art... Not just in theory, but directly on paper in a tangible, interactive format. You draw, the computer reacts and guides you. A modern co-creation.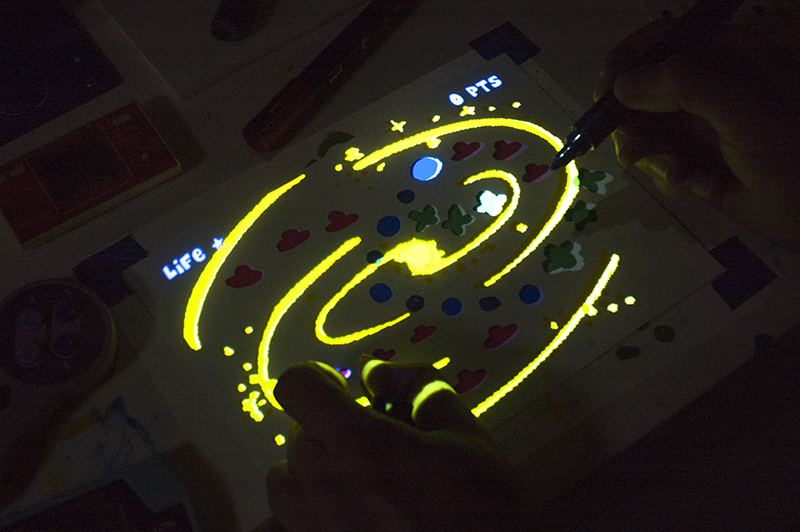 For the most advanced users, it is a starting point for creating your own paper-based tangible applications. Coupled with the opensource PTX system library, you're in charge. Our kit gathers all the necessary ingredients for you to create on your own any experimentation, no matter the colors, canvas, size...